The customer experience economy is relying on AI and Automation to provide real-time interactions as customers expect without many employees.
Did you know 86% of customers are willing to pay more to get the BEST EXPERIENCE?
Providing a great customer experience is the key factor in retaining customers so businesses can drive sales, increase customer lifetime value and profit.
The call center is the touchpoint of customers and businesses, so providing a seamless experience at this stage is essential. For example, customers expect a personalized experience and offer that address their needs while taking into account their preferences and past purchases.
How can we process so much data at once to create the most relevant customer experience?
Thanks to the application of artificial intelligence technology and automation software, the Contact Center has been able to provide a seamless and cost-effective customer experience.
How is AI & Automation applied?
The call center is applying the latest technology to develop a new way to improve customer experience:
The strong foundation and availability of consumer data make the application of artificial intelligence (AI) in sales, marketing and customer service feasible and cost-effective.
Applying an API allows AI to connect different systems and applications so a company can automate processes and synchronize data to streamline the customer experience.
Using AI-based technologies, such as machine learning and natural language processing, allows businesses to enable customers to interact with automation.
Below are ways that the call center can effectively leverage AI and automation tools.
Self-Service Chatbot
67% of respondents in a customer service survey indicated that they prefer to serve themselves rather than talking to an employee. Contact centers can combine AI-enabled bots, use machine learning technology and natural language processing, to guide customers to self-service.
While bots can fully handle human interactions, they work best for first-level support and answer frequently asked questions (FAQs), so customer service staff can focus on solving more complex issues. As a result, businesses can minimize waiting times and increase customer satisfaction without any extra cost. Developing chatbots for both marketing and customer service strategies is an important task in today's customer experience economy.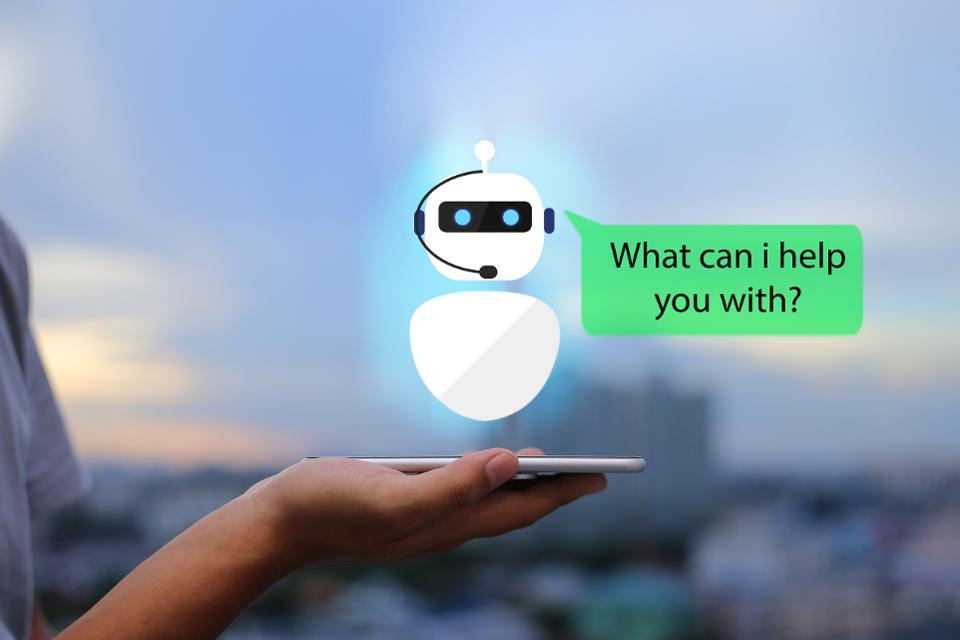 Leveraging of RPA (Robotic Process Automation) to automate processes
RPA minimizes time-consuming and repetitive tasks (e.g. schedule updates, compliance exceptions, processing voicemail messages). It allows employees to focus on personal interactions with customers, which is the key to building relationships and speeding up the sales cycle.
Automation also allows an organization to allocate its workforce more strategically, streamline work processes, and increase employee productivity. Training and development can be automated by industry breakdown to improve the efficiency of each employee to optimize service quality.
Forecasting customer behavior
The call center collects a lot of customer data. AI-controlled technologies can automatically process and analyze information in real-time so you can extract insights to predict customer trends or behavior.
For example, technologies can be used to predict the potential results of customer interactions based on existing data sets and provide advice on appropriate problem solving for employees. be able to optimize the customer experience in every interaction.
Guaranteed call quality
Assessing the quality of the call center is always a challenge for businesses. Manual assessment by listening to thousands of call recording files is almost impossible. The application of artificial intelligence in the automation of call center assessment can help businesses reduce time and personnel costs, and provide objective results that accurately assess the quality of call center staff. In addition, Automated PBX can also give appropriate instructions at the right time to improve the way employees interact with customers, thereby increasing the satisfaction of both customers and employees. Automatic switchboard evaluation system EM&AIConclusion
AI and automation are valuable technologies that can help call centers increase cost-effectiveness and provide a seamless customer experience to increase sales.
However, AI cannot completely replace human agents. Instead, it can free your customer care team from manual and repetitive tasks that add value to the customer experience so your employees can focus on solving. complex issues, building relationships with customers help drive sales conversions and increase profits.
—-
EM&AI – Enhance Customer Experience
ℹ️ Hotline: 0934 312 345
ℹ️ Email: contact@vnlp.ai
ℹ️ Address: 7th floor, Duong Viet Building, 30 Nguyen Huu Tho, Danang, Vietnam