Voice Analytic software is an efficient tool for minimizing the process of managing the quality of Call Center. A suitable one can:
Maintain the standard of the call.
Improve the awareness of the operators.
Enhance the customers experiences.
Improve the productivity of the operator' training process.
An important thing is that you need to choose a software having suitable functions to ensure the quality of the call center.
Some main functions that you need to notice in choosing the solution
Scoring automatically and accurately 
Checking all of the calls is necessary to rate the quality of the contact center's performance completely. A good software not only rates 100% of calls but also does it objectively and fairly.
The ability of integrating QA with the current system.
You should integrate the QA with every customer tool, including CRM, then you can easily score and manage the date of calls gotten by this software.
QA supports the training process.
An amazing Voice Analytic software can help you in a variety of jobs in training an operator such as teaching professional skills in communicating with customers, and observing in a couple of months to make sure that he does his job well.
Exporting the customers' information.
Almost all call centers are wasting incredibly valued information gotten from the calls with customers, but QA never does that, it always gets information such as email, phone number, address, … so you can run marketing campaigns or customer services.
Summary 
Summarizing the result carefully is a good way for companies to find out the call center's errors, then adopt plausible solutions. A software rating the quality of the central will do it automatically and quickly and show the percentage of good/bad calls or common mistakes of operators.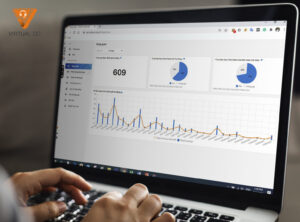 In Viet Nam, there are just a few companies that can provide Voice Analytic, so if you want to know more about it, please click EM&AI QC.