Virtual Agent is a conversational AI platform that powers automated conversations between a business and its customers via social media, on website, application, or even on voice assistants like Google Home
Virtual Agent is a conversational AI platform that powers automated conversations between a business and its customers via social media, on website, application, or even on voice assistants like Google Home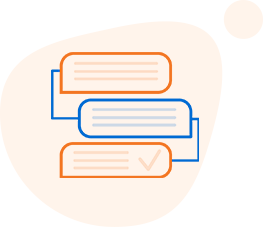 Context Management
Ready to plan for any complex scenarios with context management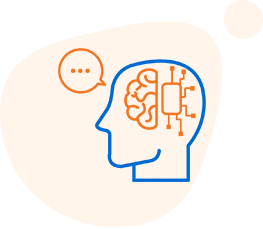 AI Conversation
Create more human-like conversations with natural language processing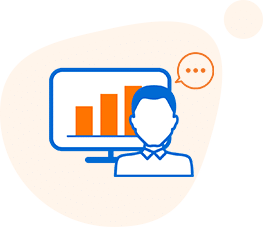 Hybrid Chat
Improve the productivity of Contact Center with Hybrid Chat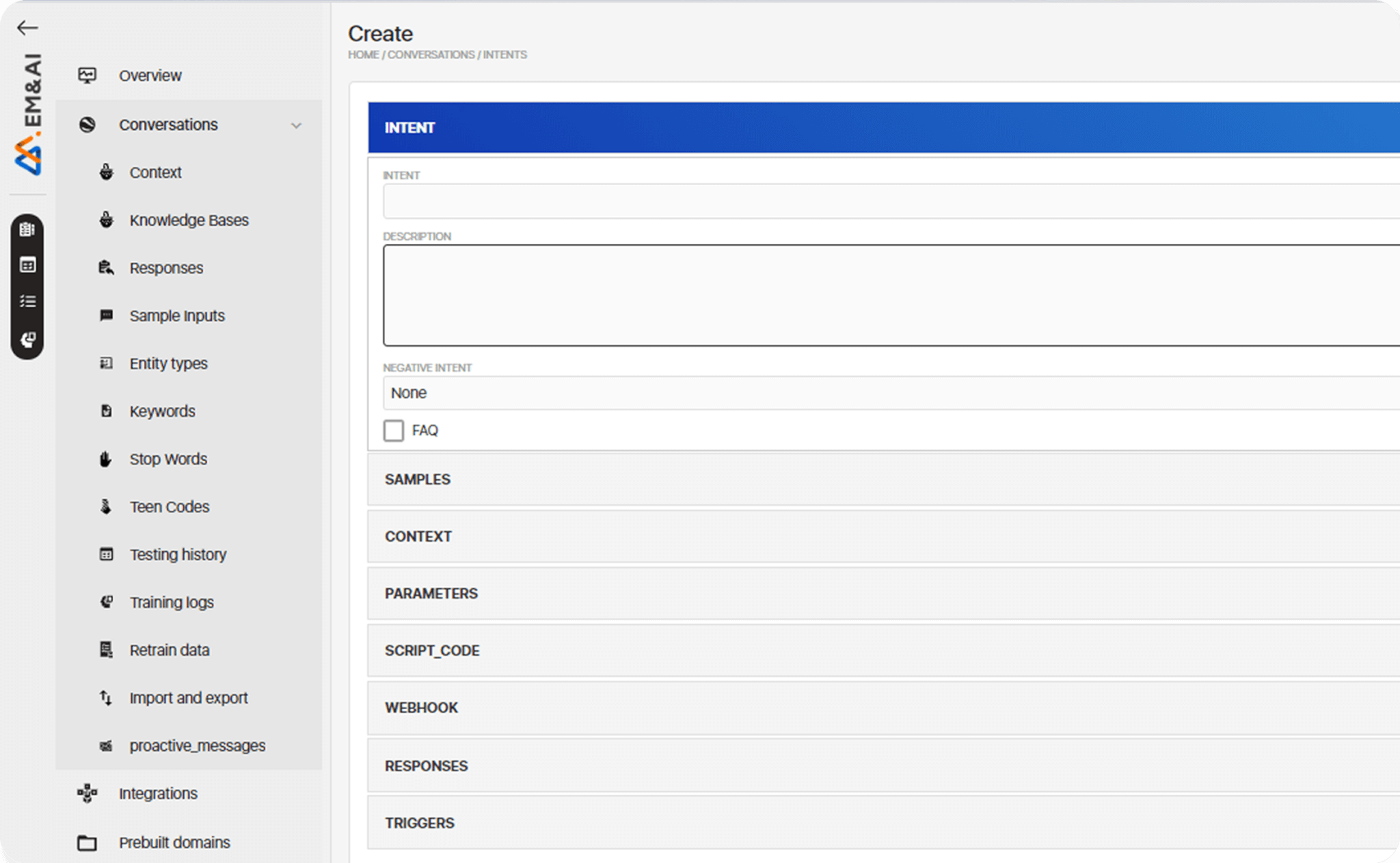 Powerful NLP Training Platform
•  Use AI & Machine Learning to understand what user saying.
– Intent & Entity Recognition
– Keywords, slangs, teencodes, stopwords identification.
– Sentiment analysis.
• Retrain base on chat's history.
• English & Vietnamese supported.
Easy-to-use Bot Builder Platform
• Context Management: Unlike any other platforms, Virtual Agent's context management is very easy to use & required no code
•Action & Parameter: Utilize relevant data and provide the response related to the actual situation
• Multiple type of responses: Support video, image, menu, button…
• Trigger Notifications: Create notifications immediately and forward to the right team automatically
• Add Webhook & API Integration: To get the data from the database, CRM or other customer tools to deliver contextual answers to users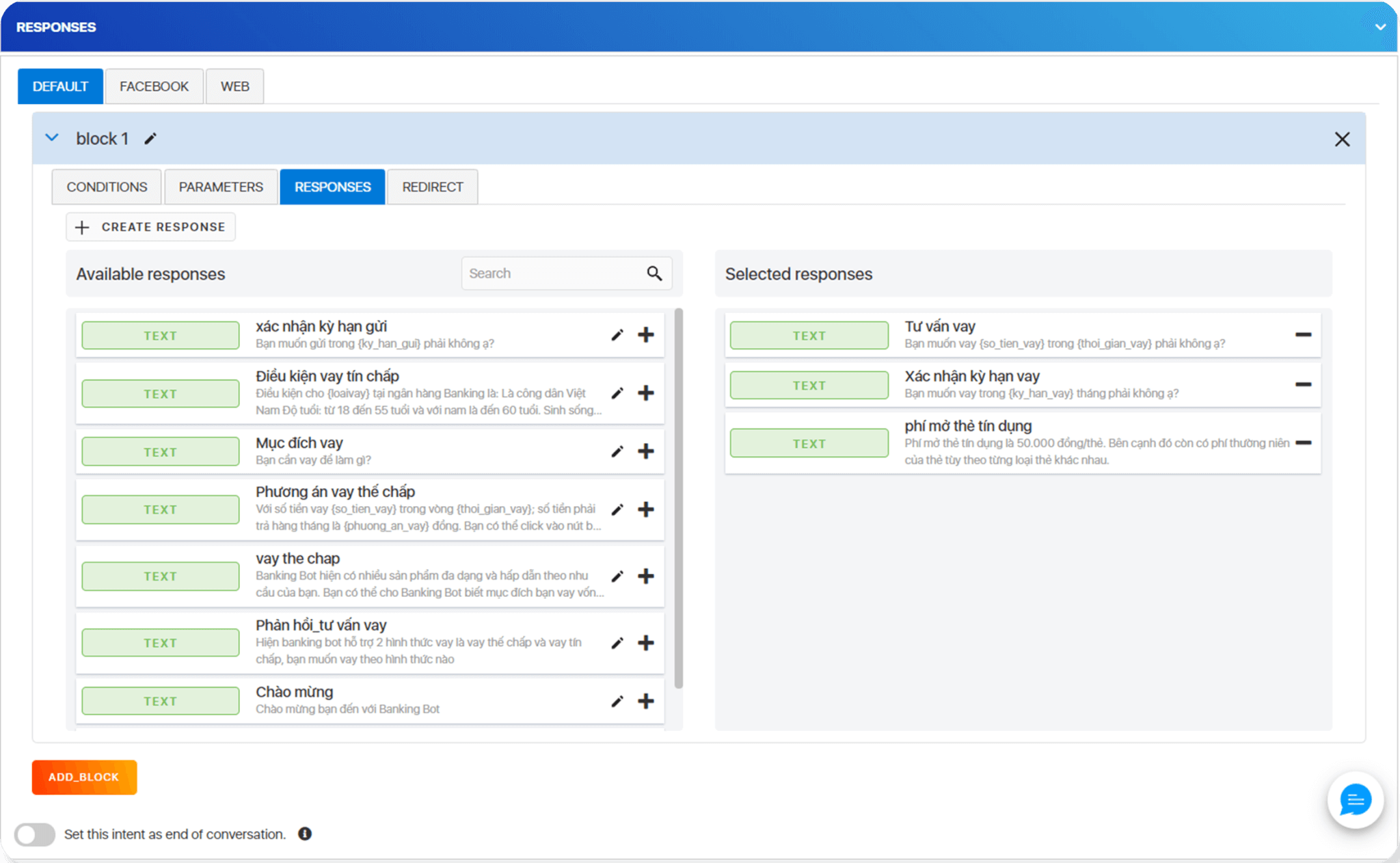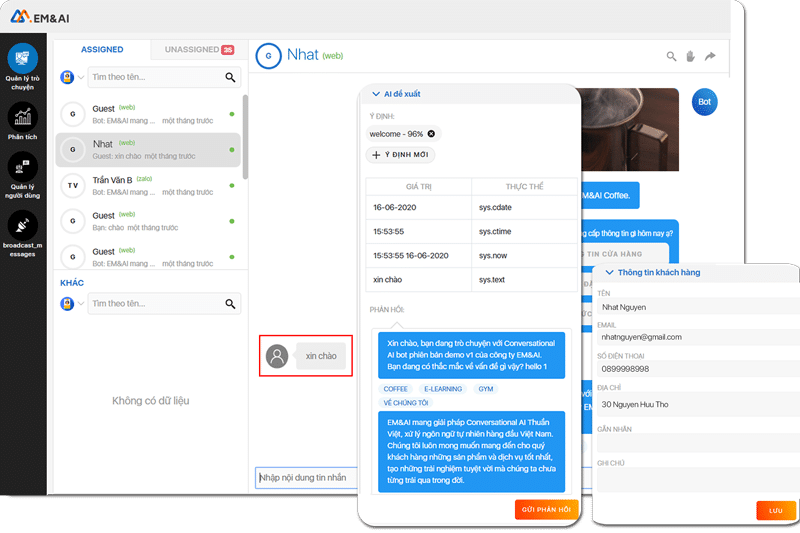 Hybrid Chat - Active Learning
• Bot & Human Coworking Environment: Allow agent to solve more complex requests by letting AI handle repetitive one
• AI Suggestions: Support customers quicker with AI suggestions
• Operator Adjustment & Retrain: Reduce the workload overtime by training Ai with real case
Multi Channels & Integrations
Ready to plug and play with Zalo, Facebook Messenger, Freshdesk, Freshchat, Kore.Ai and any platforms that you need via API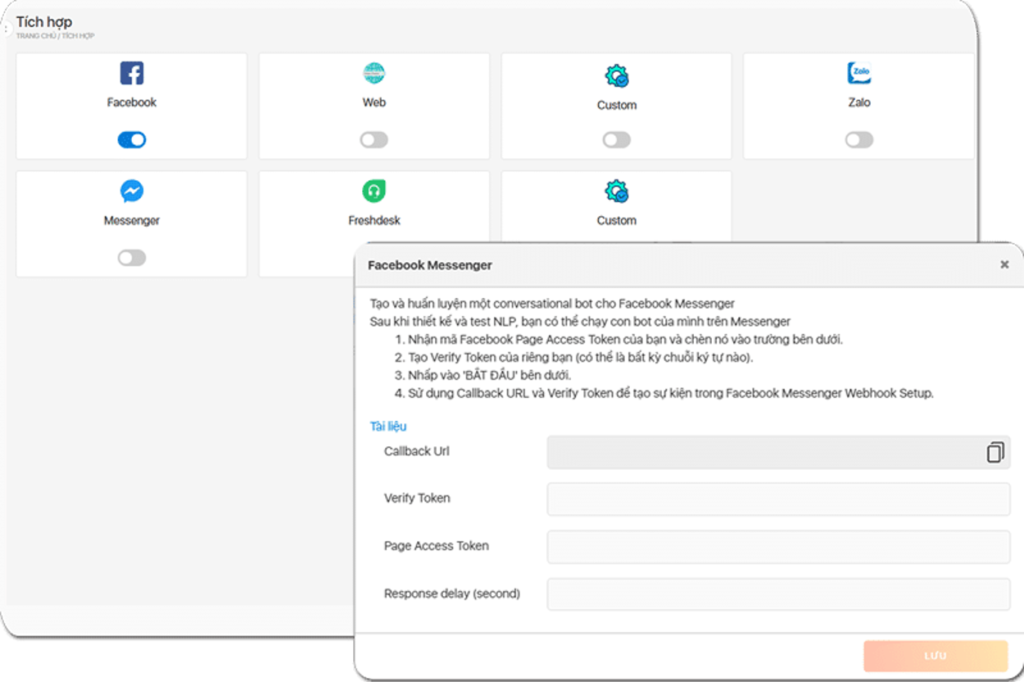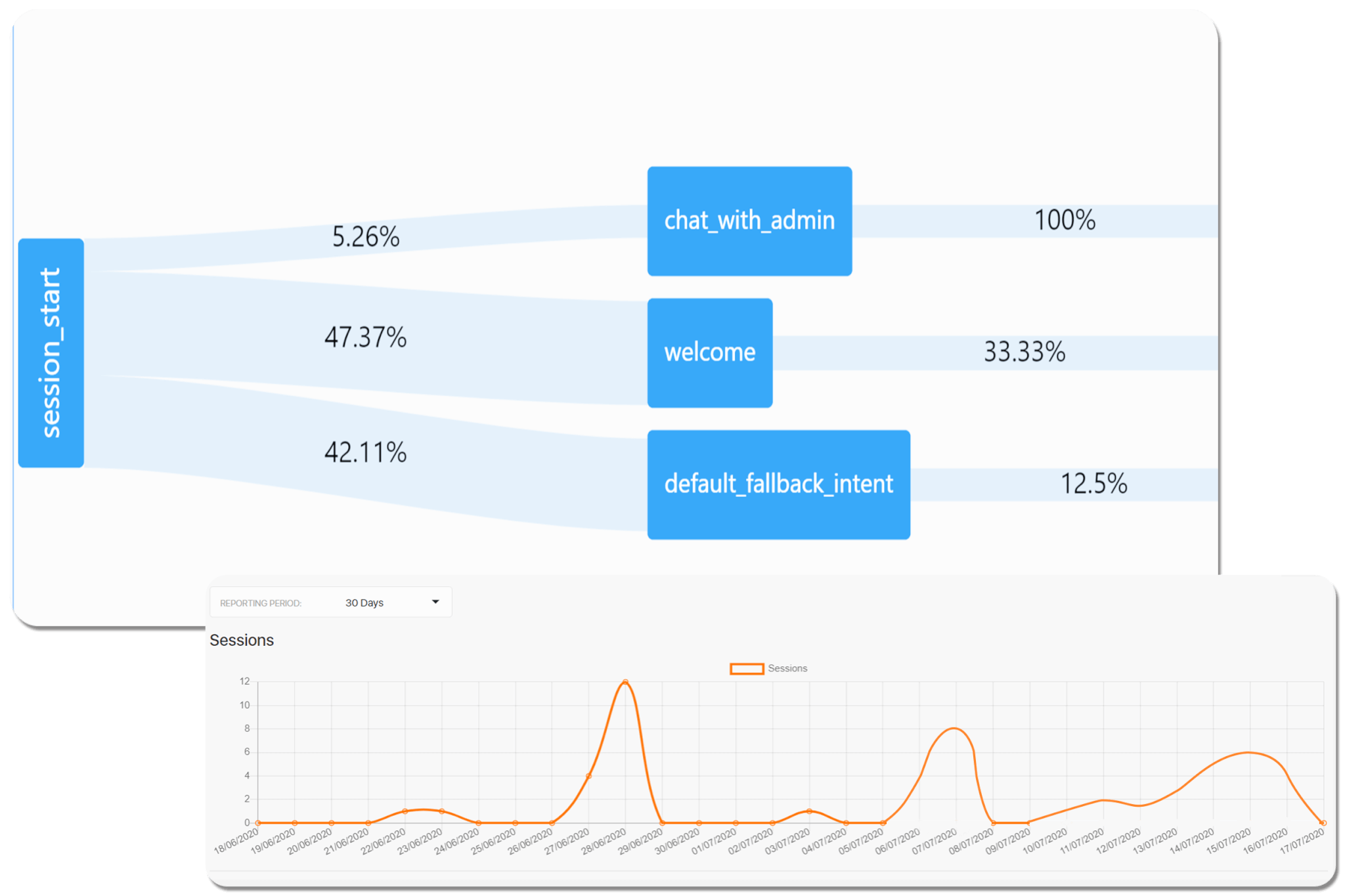 •User's Behavior analytic: Know your customer & acquire more leads
•Session Flow: Improve Conversational AI flow to catch the trend & increase conversion rate
VIRTUAL AGENT LINGUISTIC TASKS
The seamless processing of linguistic tasks bring the human-like conversation solution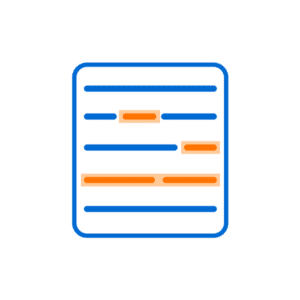 Complex Questions
The robust NLP helps Conversational AI identify multiple intents in these complex sentences and gives an appropriate response of that specific intents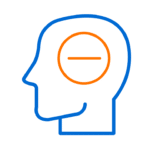 Negative Intents
Training negative intent helps Conversational AI not be confused between negative and affirmative sentences because of the similar meaning of them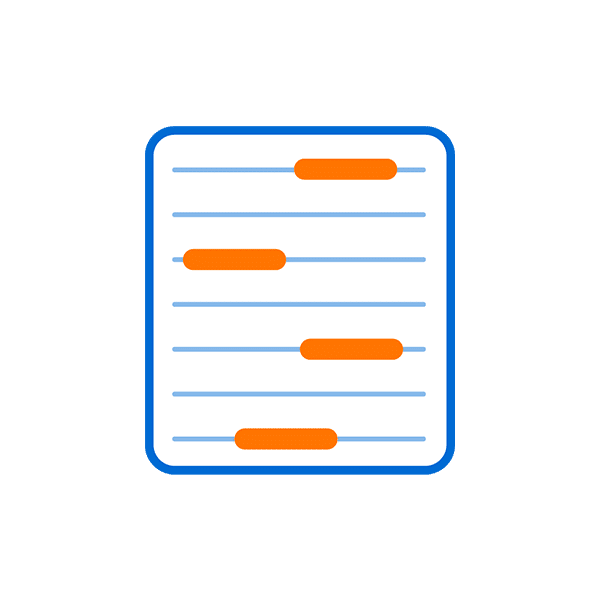 Slot Fillings
Slot-filling features allow the Conversational AI to collect important information to complete the conversations in the suitable contexts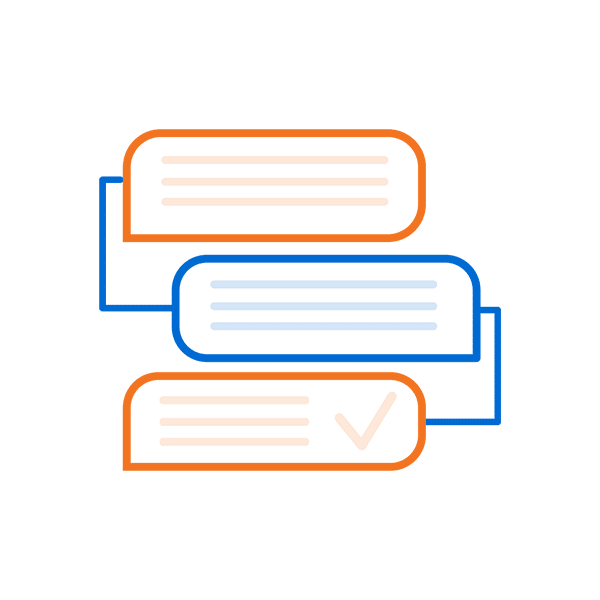 Context
Virtual Agent helps create a context-aware Conversational AI that can follow conversation history, harness information, and accurately predict and populate the appropriate tasks or responses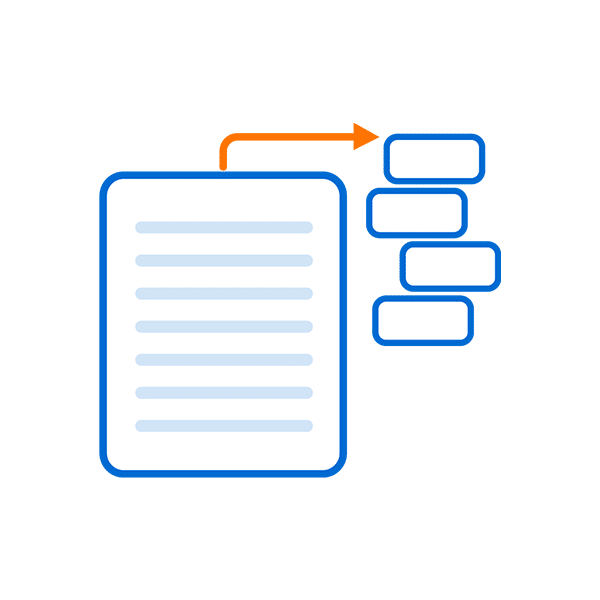 Multiple Entities
Identify and capture multiple entities values in the utterances of the customer by using a composite entity. This feature allows to extract lots of important information to appear together in a sentence
and more than
100

businesses
ENHANCE CUSTOMER EXPERIENCE WITH AI SELF-SERVICE PLATFORM
DRIVE YOUR BUSINESS SUCCESS WITH EM & AI SOLUTION!