Getting through more than 250 teams in the fields of AI, Logistic, Biotech, Robotics, … EM&AI has in the top 10 of the NATIONAL CREATIVE INNOVATION SEARCH – TECHFEST 2020 excellently.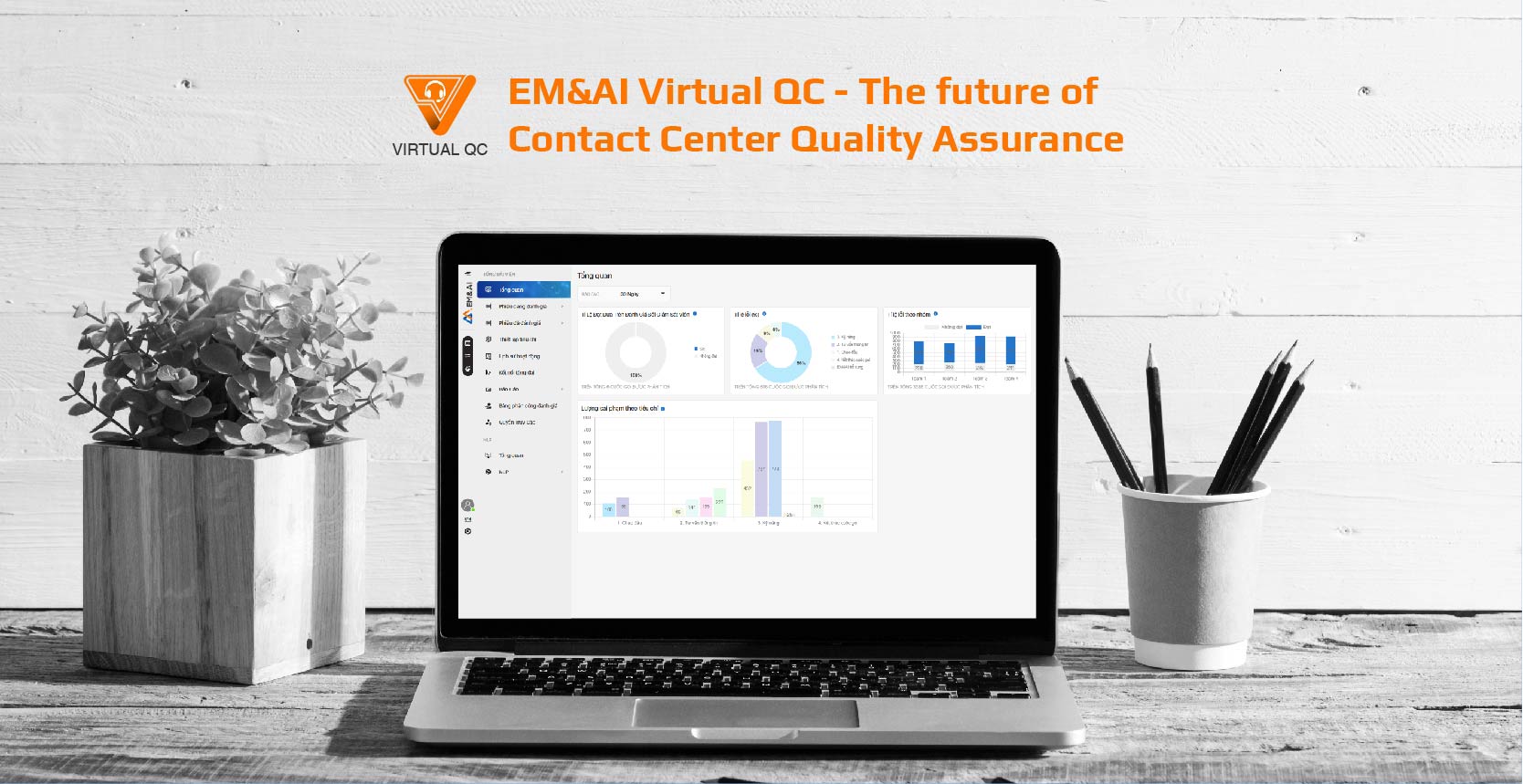 Coming to this year's competition, EM&AI brings the Virtual QC solution – an automated quality control solution based on state-of-art Voice AI technology that offers many benefits for process switching on a Contact Center. Virtual QC-powered contact center offers many differentiated values: More automation, more accurate, more intuitive, more understanding of customers, more time for training, and human resource development. As one of the top 10 projects in the competition, EM&AI is not only highly appreciated for its innovative technology, but also for its practical applicability to building new business models.

EM&AI is also well-known as the leading AI technology company specializing in Natural Language Processing and Conversation AI Platform in Vietnam with a solid reputation for integrity, quality, and management excellence. Offering a comprehensive AI Self-Service solution including EM&AI Virtual Agent and Virtual QC (Virtual Quality Controller) built on the foundation of advanced Voice AI technology such as Speech To Text, Text To Speech, Natural Language Processing.
Techfest is a well-known annual event for the creative startup community in Vietnam, hosted by the Ministry of Science and Technology (S&T). After the organizing periods, Techfest has the participation of more than 500 domestic and international investors and funds with nearly 700 investment connections with a total committed investment value of nearly 20 million USD. Accordingly, the contest is judged by experts who are experienced and knowledgeable about the market in addition to rigorous evaluation criteria that require participating solutions to have a balance between technological perfection and Market-oriented business practices.
See more about AI Self Service solutions here:
EM&AI Virtual Agent – AI chatbot solution for AI conversation to provide a seamless customer experience between businesses and customers.
EM&AI Virtual QC – The automated quality control solution for the contact center.