According to Grand View Research, the Chatbot market is expected to reach around $ 1.2 billion globally in less than ten years. Moreover, experts predict that this market will grow at a compound annual growth rate of more than 24%.
Especially, the trend of AI chatbot development has the ability to talk and handle more complex interactions with customers.According to Credence, 85% of customer interactions will be managed without people by 2020. Let's look at the chatbot application trends that can help businesses thrive in the phase of business transformation
The trend of shifting to AI CHATBOT
Chatbot are increasingly being "humanized" by AI technology. A prime example is – the US Bank's Erica virtual assistant, which currently has more than six million users. Erica helps users perform transactions such as balance inquiry and money transfer.
Owning a huge user base, Erica has paved the way for AI chatbot development. The great user experience from Erica proves that chatbot in the future can fully perform customer care tasks like a human.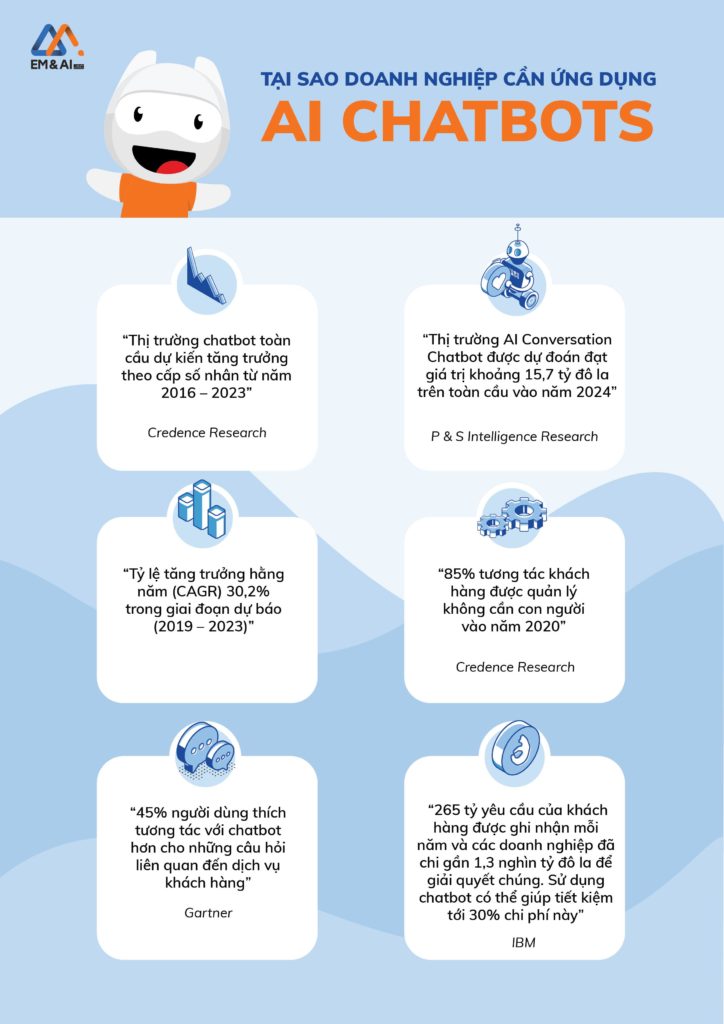 "80% of brands want to serve customers through chatbots by 2020"
Chatbot is being strongly applied in customer care. According to the most recent research, up to 45% of users prefer to interact with chatbots for customer service related questions.
With increasing competition, customer satisfaction has become one of the top priorities of businesses, as they try to get more customers. Companies have used chatbots in customer service to provide 24/7 customer service and handle a large number of customer requests.
According to IBM – 265 billion customer requests are recorded each year and businesses have spent nearly 1.3 trillion dollars to solve them. Using chatbots can save up to 30% on this cost.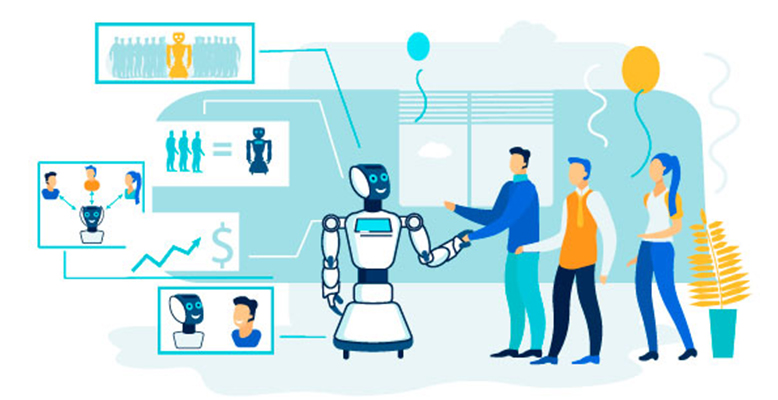 Voice interaction
Voice recognition technology (ASR) allows you to build more "conversational" bots. Delivers engaging and interactive user experience.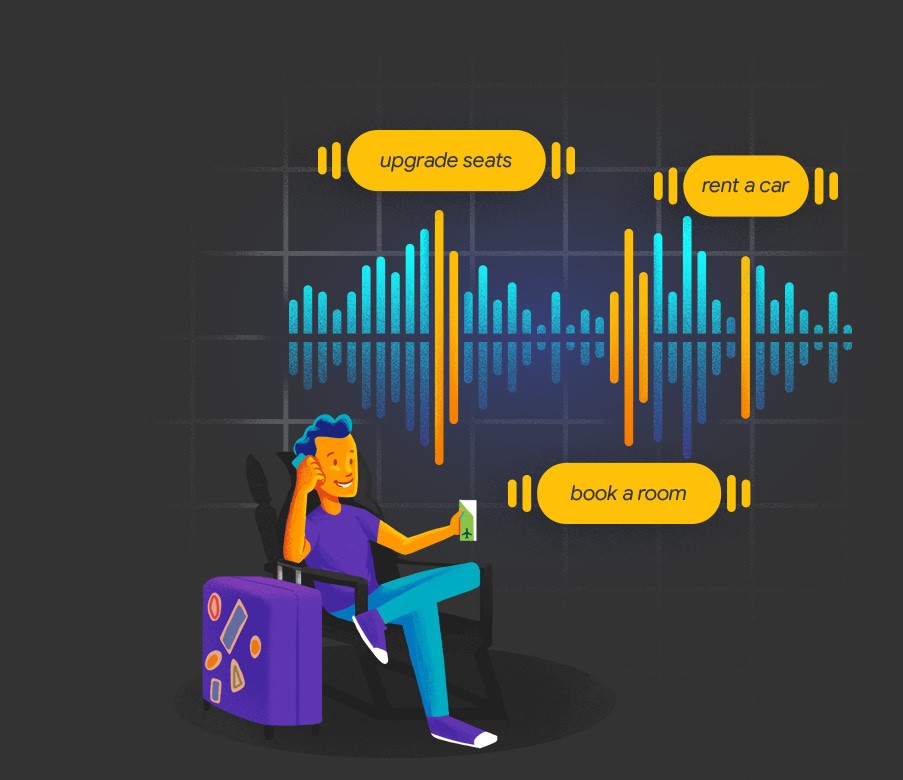 Machine Learning
Machine Learning, along with AI, is making a difference in the world of technology. This also brought new chatbot trends; In the coming years, chatbots can fully interact with users at each stage of their needs.
Chatbot AI provides deeper insights about customers
Chatbots will provide greater insights about customers as it can store customer data. Insights that help businesses plan their strategies. Therefore, Chatbot will achieve faster growth in the coming years.
According to Gartner's report, 85% of consumer interactions will be handled without human agents by 2020 and nearly 80% of businesses will automate chatbots by 2020.
The AI ​​helps to automatically collect data and perform appropriate analysis to get the right solution for queries.
Multilingual chatbot
Multilingual chatbots will evolve as the globalization trend expands. Multilingual chatbots increase customer satisfaction when they are able to communicate with customers in their preferred languages. Deep Learning plays an important role in building this chat chatbot. Extracting information, responding, giving the right actions and voice recognition are some of the essential part of building an AI chat chatbot.
Chatbots have gradually but surely become popular, as customers seek solutions and can get immediate answers. Some industries and fields have not yet caught up to the chatbot application in the customer service department due to some difficulties in the integration process, but rapid technological advances will push chatbots to become the opposite. Great chat effects for humans.
A number of trends have been rolled out in 2019. And some will be further refined to provide better service to users.